Introduction

I am an associate at the Belfer Center for Science and International Affairs (BCSIA) at the Kennedy School, Harvard University, where I concentrate on European issues and in particular on French-American relations. In 2001, I was asked by the United States Institute of Peace (USIP), which is a publicly-financed think tank in Washington, to do a book on France in the Institute's Cross Cultural Negotiations Project, which examines the manner in which other countries negotiate.


My book became the sixth in series, after China, Russia, Germany, etc. The book is not so much on the nuts and bolts of negotiations, as it is on the cultural and historical strands which together form the tissue of French diplomacy and negotiations. Though I am aware of the dangers of generalization, I contend that there is a French model that is unique and identifiable.

My overall purpose in setting up this website is to make better known my book on French negotiating behavior (in both its English and French versions), as well as now my new book ("La République de Dieu"), and to make available in text version some of the articles I have written since coming to Harvard in 1989. A complete list of my articles from this period is available in this website.

I initially came to Harvard as a Research Fellow in the Intelligence and Policy Project, a joint (and unclassified) activity of the CIA and the Kennedy School. In 1991, I left the CIA and in 1992 was awarded the degree of Doctor of Public Administration at Harvard. My doctoral thesis became my first book (Oldest Allies, Guarded Friends: the United States and France Since 1940). It was followed by six others, as well as by many articles and reviews.


In my 37-year career in the CIA, I spent 23 of them overseas, in generally long tours, respectively in India, Congo, Sudan, Morocco, Jordan and France. From 1979-1984, I was chief of the Near East and South Asia Division in the Directorate of Operations, and from 1984-1989, I was CIA chief in Paris.

On 2 May 2007, I was awarded the grade of Officer in the French Order of the Légion d'honneur and it was presented in Cambridge, MA, on 10 September 2007 by the French Consul General.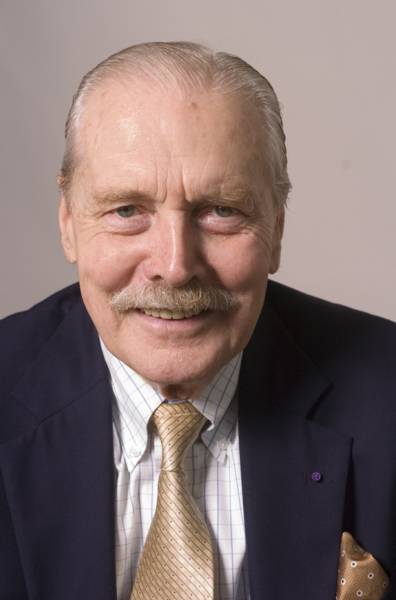 Education

John F. Kennedy School of Government, Harvard University, Cambridge, Mass.  Doctor of Public Administration (Dr.P.A.), 1992).

George Washington University, Washington. DC. Master of Science, International Relations, 1971 (In conjunction with National War College, attended August 1970 -June 1971).

Harvard University, Cambridge, Mass. B.A. in History, 1949 Magna Cum Laude.

Honors

Distinguished Military Graduate (Officer Candidate School, Ft. Monmouth, 1952).

Intelligence Medal of Merit (1968, 1981).

Distinguished Graduate, National War College (1971).

Commandeur du Ouissam Alaouite, Morocco (1983).

Distinguished Intelligence Medal (1989).

Officer in the French Order of Academic Palms (2003).

Medal of the Prix Ernest Lémonon of the Académie des Sciences Morales et Politiques (ASMP) of the Institut de France, for the book "Diplomatie à la française" (2006).

Officer in the French Order of the Légion d'honneur (2007).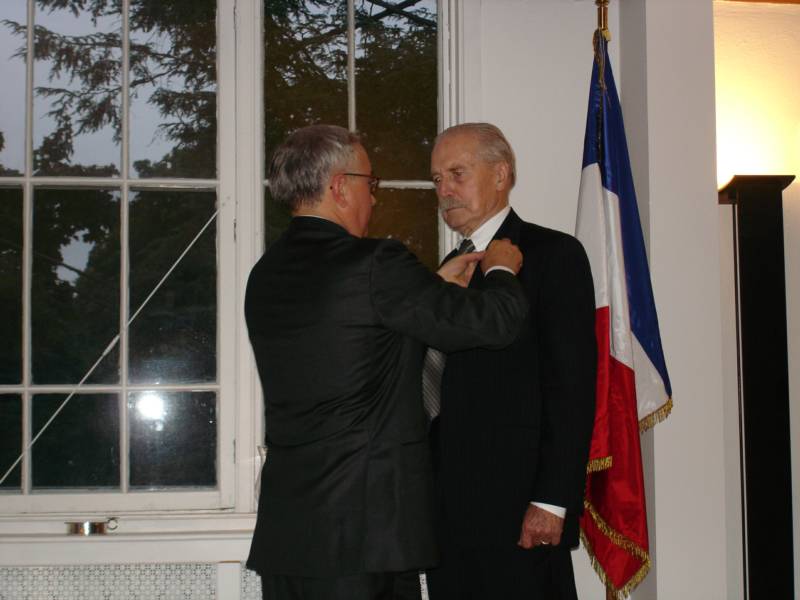 Languages

French 4+ in reading, speaking and understanding. Practical certificate, commercial/economic French issued by Paris Chamber of Commerce and Industry, 1990.

Experience

Associate - John F. Kennedy School of Government, Harvard University, July 1, 1997-present. Since 1 July 2006 an Associate at the Belfer Center for Science and International Affairs, Kennedy School. Also an Affiliate at the Center for European Affairs, Harvard University.

Associate - Charles Warren Center for Studies in American History, Harvard University (July 1, 1995-June 30, 1997).

Visiting Scholar - John M. Olin Center for Strategic Studies, Center for International Affairs, Harvard University (July 1, 1991-June 30, 1995).

Research Fellow, National Security Affairs - John F. Kennedy School of Government, Harvard University (Sept 1989 Sept 1991).  Study Group Leader, Institute of Politics (1990-91), Topic: "The CIA, The Intelligence Community and American Democracy."

Intelligence Officer (SIS-4) - Central Intelligence Agency, Washington, D.C. (October 1954-September,1991). Overseas tours in Europe, the Middle East, Africa and South Asia.  Chief of Near East-South Asia division in the Directorate of Operations from mid-1979 to mid-1984. Chief in Paris, 1984-1989.

Earlier career in journalism: State Editor, Radio Editor, Associated Press, Richmond, Va., Jan-Oct 54;  Reporter, The Hartford Courant, Hartford, Conn., Dec 49-Mar 51; Executive Trainee, Time, Inc., New York, N.Y. 1949.

Positions

Member of Open Source Information Trusted Information Network (TIN) of the Center for Strategic and International Studies, Washington, D.C. Participated in a pilot project to study the extent of the threat of Islamist radicalism in Europe.

Member of the Council on Foreign Relations.

External member of the Conseil Scientifique of the Charles de Gaulle Foundation, Paris.

Member of the Board of Overseers of the French Library, Boston

Military

United States Army (Mar 51-Dec 53) Second Lieutenant (Signal Corps), Service in the U.S. and Korea.

Family

Married to Susan Abigail Yoder (Swarthmore 1959) Three children:  Lissa, Abbie, Geoffrey.

Activities

Bicycling, calisthenics; reading, writing -- in French and English.

Want to know my opinion on world events? Follow
my blog
!